Snapchat is a well-known global brand of instant messaging that is really enticing to the young and dumb. Many young people find this outlet the most viable place to share their innermost desires with their marketing campaign focused on adrenaline-prone teenagers. A whole lot of young people can be found on it with its excellent social connecting features. The potential for messages to self-destruct after a predetermined time-frame is the key selling point of this social media method. It also lets its users, along with their posts, send video and photo attachments.

Although you may not be thrown in prison for spying on the private life of someone else, it may be the only choice you have sometimes. Particularly if you have confidence problems with your teen, or you find that your spouse uses this app for a lot of time, or even that your employee is constantly 'zoning out' and socializing rather than working.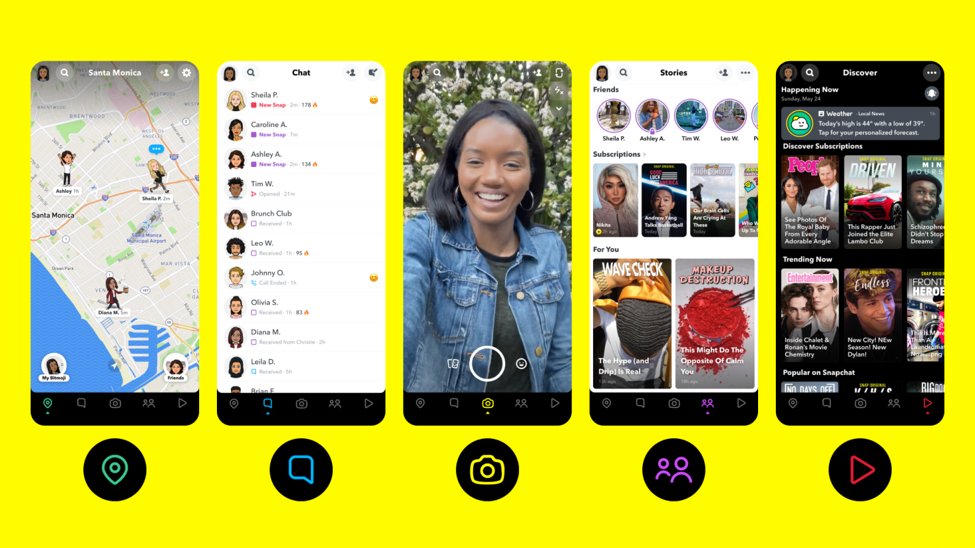 Record has it that over 58 percent of the world's population connects to the internet on a regular basis. That is an incredible number, I have to admit. It demonstrates that the internet has generally been embraced as a compulsory life-style choice. Today, for almost everything down to the most mundane activity, we are highly dependent upon the internet. We have handymen to look after home repairs and maintenance, online grocery stores, decor, entertainment, even food ordering. This is to demonstrate our need for this generation to be linked to each other.
As much as this sounds fantastic, the internet is full of different material that needs to be greatly simplified, and they through unknowingly come across your rising teenager. How do you guarantee that, at least for a while longer, their innocence is maintained?
If you are tackling the challenge as a new Boys Scout, it is out of the question to hack Snapchat itself. To make it work, you will need some instruments. These instruments are spy apps that give access to you. If you think all you need is your target's login details and you can login to the target Snapchat account on your own computer, then I have some bad news for you. The new Snapchat algorithm does not allow an account on two or more separate devices to be involved. IP addresses are used by Snapchat, and no Snapchat account will run on two or more IP addresses. This ensures that they are automatically signed out after you login with their Snapchat information and an email message is instantly forwarded to the email of the user. This indicates you are unable to cover all the fronts.
Snapchat claims that it is nearly impossible to hack it with this feature and that is one of the reasons why a lot of young people sign up on a regular basis. There is the sensation of protection and privacy. But does this imply that there is absolutely nothing that can be done about it, especially the video content to which your young adult might be exposed or maybe shared? With powerful spy tools such as Flexispy, even if the message has been removed, such multimedia material will be archived for you to access much later. And even without having to carry the target device after the first level, this is achieved remotely (for Android devices).
Kids these days are subjected to a lot of data that they have a tough time managing properly. Some of them fall victim to online cyber-bullying and sexual predators; some are defrauded of the funds entrusted to them by their parents; some are motivated to commit crimes to thrill their online followers and look 'smart.' In this post, the risk of getting an unchecked intelligent being like the internet is too immense to be protected. While technology has opened the human race to a far greater opportunity than we had, say three centuries ago, the risk of unchecked technology is too big to understand.
Nowadays, many young people do not have substantive conversations with the people around them as they continuously look at their telephones and email and talk. This has culminated in a much more dangerous new wave of addiction than opioid addiction. It is considered an addiction to social media. When they are unable to communicate with the real world around them, a lot of young people fall into depression and this may make them feel unwanted and unloved.
It can seem difficult to gain control of your child's time and reign in their excesses. If you do not know what it is that they spend their time doing, you can't hit the goal. The ability to track their mobile activities will be one of the ways you could do this and keep an eye on them. Before you can make a difference in getting the details you need, you don't need to lose sleep or make it your 9-5 work. In reality, to get started, you only need 2 minutes and can spend as little as 30 seconds scrolling through their social feeds. And without having to treat their computer physically and from any device, be it a desktop, tablet, or even your own smartphone, and from wherever you are, you get to do this.
Then pay close attention.
Visit the official website of any of our top recommended social engineering professionals. Take for example www.alienmanhackers.xyz
You can also use any recommended spy apps
Create an account with a valid email address.
Verify your email and choose a subscription package that meets your particular need.
The packages are super-affordable so you won't feel the pinch on your finances.
Fill in the target device's info.
Follow all the instructions given.
Start monitoring your target.
All these procedures will take you roughly 5 minutes from setup to execution as long as you have a reliable internet connection.
You get to track their social media account (Facebook, Twitter, Instagram, Snapchat inclusive etc.) in real-time.
You get to view their messages and online chat threads
You even get to retrieve previously deleted as they are archived in the case of Snapchat messages
You can take live screenshots of their screen activity at intervals.
Go through their multimedia files and view their photos, video and any other files exchanged by the target phone with another contact.
You can monitor their instant messaging apps like Messenger, Whatsapp, Telegram, Snapchat, etc.
You can also take cognizance of the apps they install on their device.
Compared to its Android counterpart, hacking a Snapchat account on iOS devices is quite easy. I know it sounds crazy but it's true. Given the vast security protocol that iPhone uses, there is a loophole where an average hacker may get through and that is through the iCloud credentials. With this safely in your hands, you will be able to go through all the mobile activities of say, your wife and kids and they will be none the wiser about it.
And you get to do this without needing to handle their iPhones for any milliseconds. All you need to do, armed with their Apple ID and password, will be to go to Flexispy's website and create an account with a valid email address. Thereafter, select their mobile device as "iOS" and fill in their credentials. Once you are through with this, you will be able to remotely monitor them on whatever social media platform they may be signed to
Android devices are a different ballgame entirely. The Android platform does not offer a centralized suite in his product line although cloud storage is still being offered. This minute difference makes it hard for anyone to track, monitor or even hack an Android smart device without physically handling the target device.
Although you need not have the target's email address and password, you will need to physically install the tracking software before you can monitor the online activities of your target. You may have come across a lot of spyware service providers promising you that you need not bother with this step. Well, I'm sorry to disappoint you can't get any meaningful information on your target until you download and complete a one-time installation on the target device. Once you complete this, the spy app will automatically run in the background, feeding you all the details you need on your target person. To further cement the secrecy, while with the target device, make sure you delete the apk file you downloaded so they won't come across it while using their phone
You must be thinking that it will affect their mobile and make them suspicious. Well, with the level of tech these spy apps use nowadays you need not worry about such a thing. They do not consume battery life, do not affect performance and do not use the target user's mobile data so they can never even know something is out of sorts. And when you are satisfied about the information you need and want to uninstall the spy app, you can do so remotely from your online dashboard without needing to handle the target device again
This option is only available to iPhone users. So if the person you want to monitor or spy on uses an iPhone or any iOS device, you can easily spy on them. What you need to get started will be their iCloud credentials. Once you have this, head down to www.flexspy.com and follow the instructions listed there
Yes, but always be careful the spy app you use to get the information you are looking for. That is why we have taken the time to prepare a list of the top spy apps presently in the surveillance industry. You can check the list below.
Snapchat Hack Master
Flexispy is a highly recommended software for hacking snapchat for those who can do it themselves if not you can contact a team a team of social engineering experts their website. Another spy app that can do wonders is mspy app. Use its keylogging feature to get the access you are looking for.
Snapchat Password Decryptor
Xnspy gives you access to your target's activities online. Once, you have gained access to their device for the first time, even though they change their password, you will be notified.
for questions and professional hacking services visit www.alienmanhackers.xyz